Dammy Krane and Peruzzi clash over foreign record deals (See details)
Earlier yesterday, Burna Boy kicked against the signing of deals by Nigerian artists with international record labels.
Burna in a post on his Snapchat page, said he feels sorry for those signing such international deals, describing them as 'victims'.
According to him, he would never sign any deal with international record labels.
Also read: Big News! Russia offers 100 scholarships to Nigerian students
In his word; "I feel so sorry for all you Nigerian artistes jumping into these international deals. You guys don't know what you're doing.

"I will forever be grateful and thankful to my manager/mother for making sure I will never be an international victim.

"I feel bad for every single one of you. I'm hearing some really crazy shit out here. I'm so sad for you all."
With that said, another Nigerian artist and Hypertek signee, Dammy Krane has also lent his two cents to the matter. He took to his Instagram stories today, May 2 to write the following, "As an African artist, the moment you step out for international deals, if you were supposed to give you $300million, you would be given $3 million because you went to them.
"The reason why people like Fela gained from their international deal is because they came to him! See finish nor dey, na you be superstar for your house. Going to make deals with them in the (United) states only shows you want something from them.
"They would sell you cheap. Nobody sabi you as superstar for yankee. You go gats live your lavish lifestyles to be noticed. Meanwhile these labels know Africans have massive numbers worldwide. That's what they're looking for.
"No need to concentrate on yankee market! It's all about Africa! No black man can make it in America… Think about it; Which black man has ever passed his wealth to his generations in America? Them go use scandal and tax to ruin am. The world to Africa."

Also read: EXPOSED! How Yahoo Boys Have Influenced The Nigerian Music Industry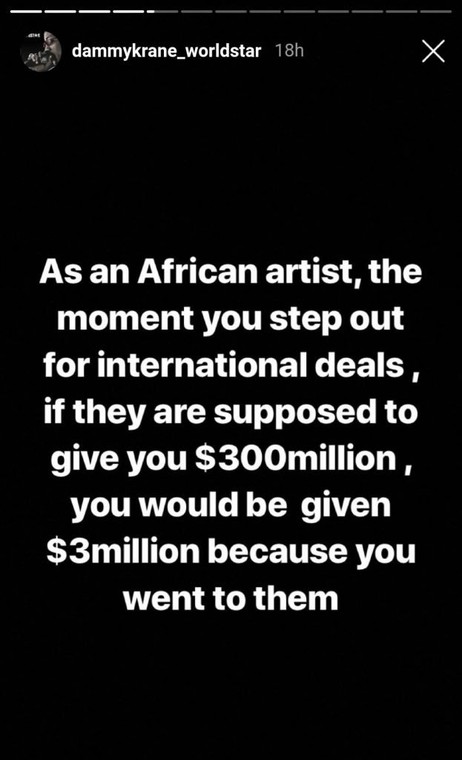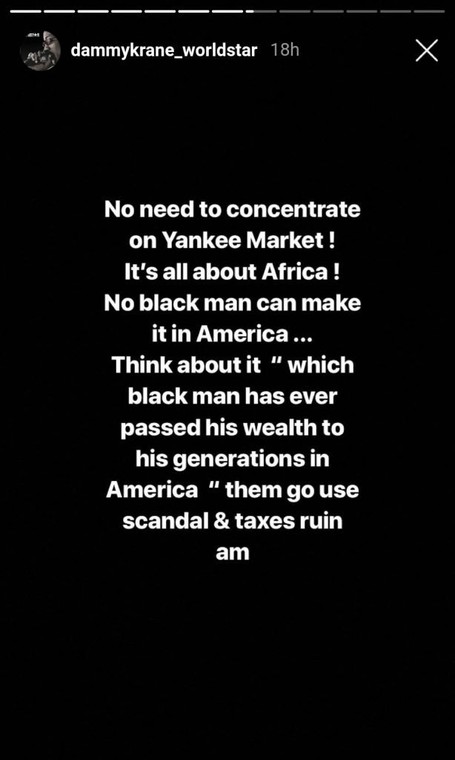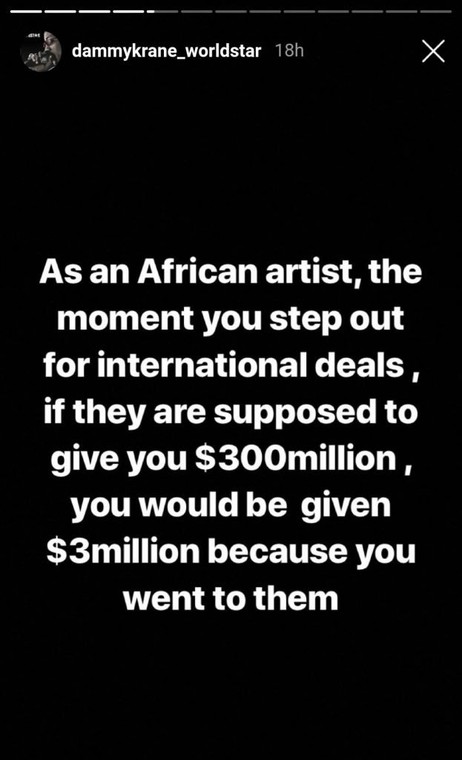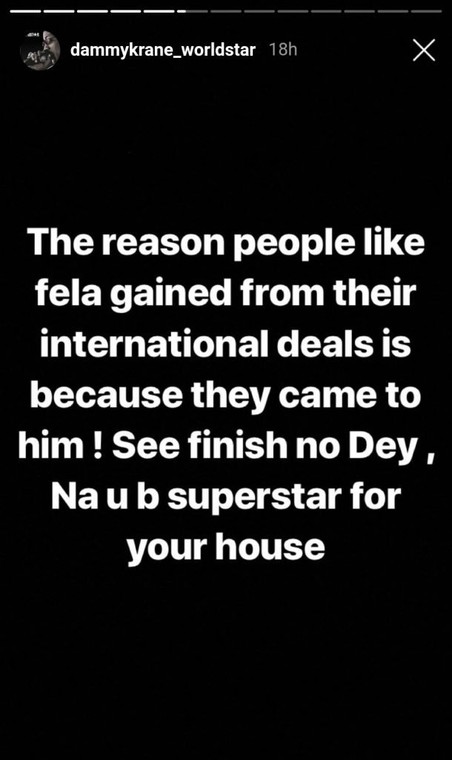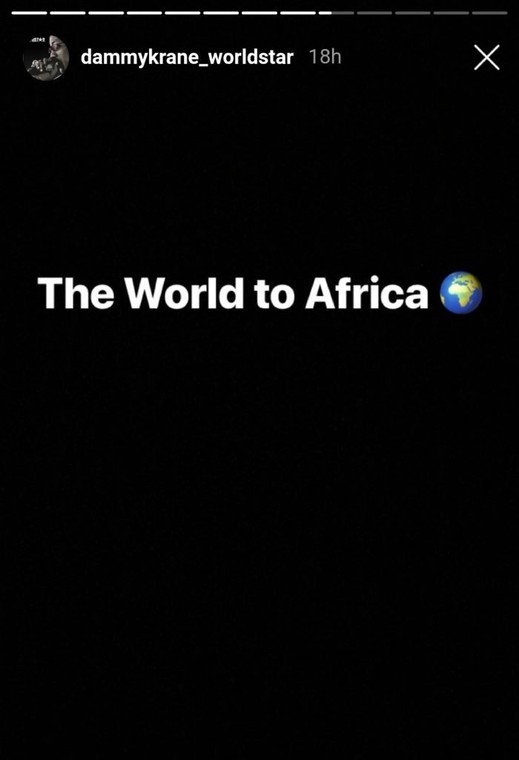 DMW singer Peruzzi who didn't seem like he was having it with Dammy Krane's opinion on international deals responded.
He says, "You can make it anywhere you want to make it! Nothing is impossible with hard work and God! Una too like plenty talk everybody face your work."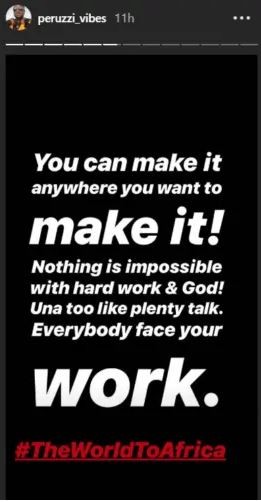 This is coming as Tiwa Savage exited Mavin record, signing a new deal with Universal Music group, an American music company that boasts of artistes like Ariana Grande, Drake, Taylor Swift and a host of others.
..
What are your thoughts on Dammy Krane's opinion?