Top 6 Artists Who Have 'Disappeared', No 1 Is Now A Pastor (See Photos)
If a song is good it can never fade away no matter how old it becomes, just like we can never forget the artiste who gave us hot jams that we rocked.
Where are they now? Where did they go to? Who signed their request for leave?
We bring to you 6 artiste who once have given us good music at one time or the other but suddenly went off the radar.
 6. Durella
Oluwadamilare Okulaja, popularly known as Durella is a Nigerian recording artist, performer, songwriter and businessman. With his notable hit singles like "Enu Ose" "Shayo" "Wizkolo Wiska" "Club Rock" and "GaGa" featuring Wizkid, Durella is no doubt a part of the Nigerian music industry.
He seemed full of promise and talented enough to roll with the high tides of the music industry, so it baffles us that he got washed off like sand on the seashore.
There was the constant comparison between his music and Dbanj' as their music and style were quite similar, did that have an effect on his career?
5   MOCHEDDAH
Modupe-Oreoluwa Oyeyemi Ola, known by her stage name Mo'Cheddah, is a Nigerian rapper and singer. She released her debut studio album, Franchise Celebrity, while signed to Knighthouse Entertainment. The album was preceded by the 2009 promotional single "If You Want Me".
Following the drama and charade that came after the KO MA ROLL  singer left Knight house Records due to an irreconcilable difference with the founder, Mo'cheddah had it rough in her career.
She went off from the industry in 2015 and according to her interview with Daily Post, she left because she discovered there was no love in the industry.
Even after she won the Channel O award, she didn't receive the reception she expected, she was overwhelmed by the 'hate' and couldn't continue anymore.
4.  OBIWON 
Obiora Nwokolobia-Agu, better known by his artistic name Obiora Obiwon, is a Nigerian singer, musician, songwriter, recording artiste, music minister, and evangelist.
Who recalls when he sang 'Onyinye you came and stole my heart away'? I guess Onyinye did not just take only his heart away or was it the Christian race?
Well, in 2008 Obiwon transitioned to gospel music genre and even released an album in 2015 and then, boom, silence! I guess Onyinye did steal him and his heart away.
3.    BLAISE
 She is one of the skilled female rappers in the history of Nigeria. Blaise would freestyle and out-wit male rappers in a breath. Then the guys became wary of featuring her on their tracks, so they won't get dusted.
Sadly, even with her talents and wits, the IYA YIN crooner never gave us an album. Do you think she would have made it in the industry if she stayed till now?
2. Cynthia Morgan
Cynthia Ikponmwenosa Morgan, popularly known by her previous stage name Cynthia Morgan, now Madrina, is a Nigerian born songwriter and singer. Her music is a fusion of pop, hip hop, dancehall and rap.
Cynthia Morgan has always been entering the news for the wrong reasons.
1. KAS
'Fimile baby, Fimile!' He sang and when the babe didn't leave him alone he left her, then gave his life to Christ. The Fimile crooner, Kas, quit the music industry in  2017 to become a pastor.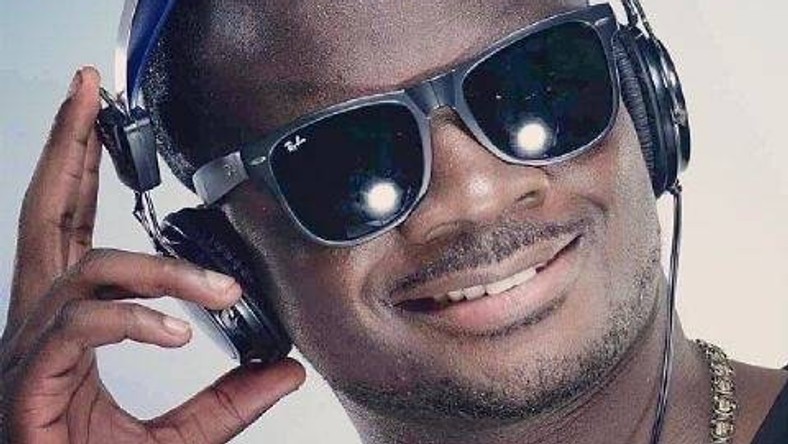 Like other musicians, fans believed he left music because it wasn't paying his bills any longer and frustration had set in. But Kas Denied such claims and stated that he was called by God.
Nigerian musician, Kas, has revealed why he quit the music industry in the latter of 2017 to become a pastor.
This shocked so many of his fans, but he has come out to explain why he decided to become a man of God.
When he was interviewed by Vanguard, he revealed that;
"Yes, I'm receiving the anointing from the Holy Spirit, real talk, it's no joke. I don't know when people will believe I'm saying the truth".
"The thing is when you have been called people find it hard to believe. I'm an ashawo musician, I'm not an afro-beat artiste; I always say it that I'm an ashawo musician".
"When I was 7-years old I made a covenant with God that if He can make me a popular musician, in return I will serve Him. God did his part and I became a popular musician but in return I was running".
"Six pastors at six different times told me that I'm supposed to be a pastor. After a while my mom told me that if God really called me He would reveal Himself to me in a dream".

"It was like a joke but God later revealed Himself to me and I saw everything from the beginning of the ministry to what it would end up being".
ADVERTISE / PROMOTE WITH US
Feel free to contact us for music promotion or advert placement, For more inquiries
Call- +2348101509619
Subscribe to Daily Flips newsletter today